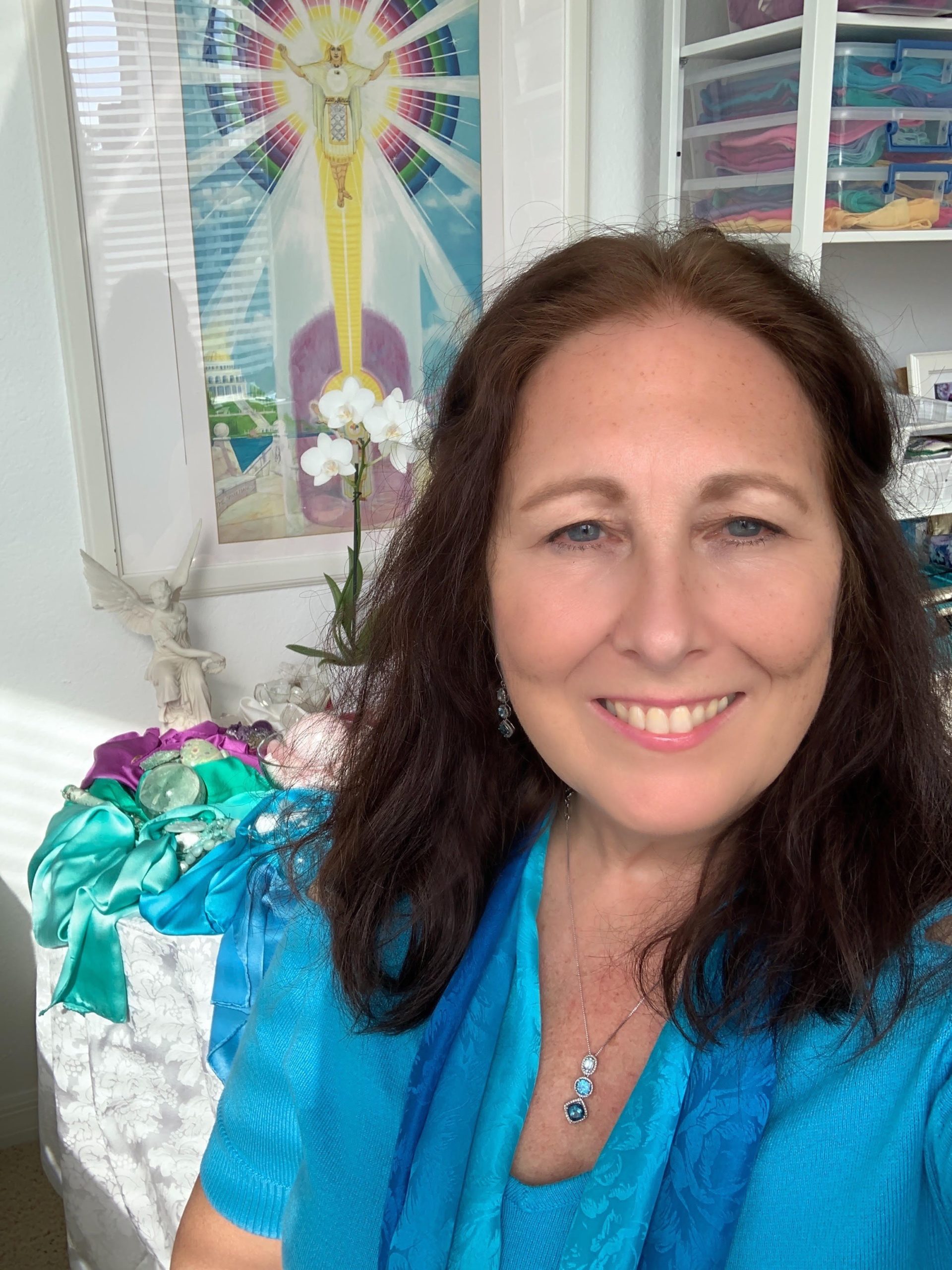 Meet Textile/Fiber Artist, Healer, Designer
Anna Champagne, Fiber Artist, Color Healer, Designer, has a BFA in Textiles, and an Associates Degree and further study in Interior Design, as well her extensive studies in holistic healing modalities, Transformational Breath, Kinesiology, Emotion Code, and her own system of Color Healing. She offers consultations to raise your personal vibration and the energy of your home. Through focused conversations, powerful intentions, applied kinesiology, intuitive guidance and many spiritual and design tools, these consultations will assist in clearing out the old, limiting patters, brining in clarity and energy. Anna has a gift for assisting others in remembering their innate joy and connection with their Divine Selves, to live empowered lives of love, peace, beauty and vibrant health.
A Path of Beauty
A Path of Beauty is a journey through life, the grandest, most beautiful, vibrant life that we can create…
It is one of inspiration, beauty, joy, vibrant health and wellbeing, peacefulness, creativity, connection and movement. I offer inspiration with products and services to inspire you to create your life…moment to moment…beyond your wildest imaginings…a life not just of possibilities, but of manifestations…Being the Divine…here on Earth.