TO CLEAR WHAT IS HOLDING YOU BACK FROM CREATING YOUR HEART'S DESIRES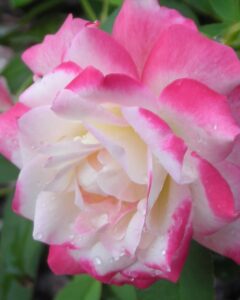 The energy of the color pink can assist us with opening our heart, to feel compassion and express kindness and love.  The conscious use of pink can heal the emotional hurts to the heart.
When these hurts are healed, we have more creative energy for more love and creativity to achieve the goals you have for yourself.
We will identify and energetically release hidden emotional blocks that are holding you back from what you want to create in your life.
We will old trapped emotions and turn them into creative energy. And heal old emotional patterns to allow the VIBRANT YOU to shine through.
What do you want to create?
A loving relationship, vibrant health and abundance?
How do you want to feel? 
Loving, kind, compassionate, creative?
What do you want to attract into your life?
Self-love, financial abundance, a better relationship,?
Create, feel and attract from a higher, clearer energy. Imagine having more energy to achieve your heart's desires.
Special 75 Minute Private Session with Anna Champagne by Phone, FaceTime, or Zoom.
From now until February 28.
One hour LOVE AND CREATIVITY session / $111 ($222 value) OR
$111 (valued at $197)

$175.00 Add to cart
3- One hour weekly LOVE AND CREATIVITY COACHING SESSIONS FOR CREATIVE ABUNDANCE $297
$297 (valued at $497)

$497.00 Add to cart
After purchase of session you will then receive an email with info and my calendar to schedule your session.
These sessions will assist in releasing trapped emotions, clearing out the old, limiting patterns, bringing in clarity and energy.
Anna has a gift for assisting others in remembering their innate joy and connection with their Divine Self, to live an empowered life of love, peace, beauty and vibrant health.
"Anna helped me in so many ways… from clearing my energy from beliefs and emotions that were keeping me from being my best version, to actually helping me manifest more abundance! During the process of our sessions, she empowered me to trust that I can speak up for myself, resulting in a new car, a promotion and also a new home!

I love Anna and her healing work! She has helped me tremendously!   IZ, NC

"When I saw Anna's work on her website, Anna Champagne Silks, I recognized the opportunity to be impacted by silk and color more deeply. This is because the scarves carry the most nurturing, sensual and uplifting beauty.  But, also, I felt that the artist behind the scarves was ardently dedicated to their beauty and their raw adorning power to heal." MH, NY
"Anna has a gift of enabling me to access a clearer understanding of the places I've been getting stuck in my life.  I've found the issues that were bothering me at the start of a session to be cleared away after working with her.  She is a beautiful being who orients her life and work from a high vibrational dimension.  Anna has the ability to activate deep healing of the emotional body."

              Lisa Jones, Owner, NIA NH and Yoga  www.nianhandyoga.com
OB
Color Healing Session plus Color Healing Silk Scarf
A 75 minute healing session (valued at $297) plus an Anna Champagne Silks hand painted silk scarf in healing colors (Choice of Scarf valued at $145 to $165) 
 Chosen to Energetically Support You on Your Journey Of JOY, CLARITY, ABUNDANCE and more!
Order package and you will receive call info and my calendar to schedule your session.