A Path of Beauty & The Florida Creativity Alliance Presents
Color Healing with the Angels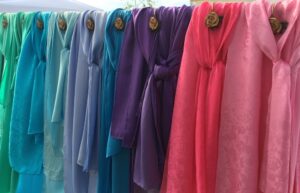 Sometimes color impacts us in ways that are miraculous.
Come and experience an evening of Color Healing with the Angels
This is a ticketed event with part of the proceeds going to the FL Creativity Conference Scholarship Fund.
Tickets include all materials . . .
Come experience how color can heal and enrich your life!
Color is related to the Divine Qualities embodied by Angels and when you know how to use color and divine wisdom you have access to more intuition, clarity, peace, and JOY!
No artistic ability required as we create mandalas inspired by the COLORS of the ANGELS!
Friday, September 14, 2018 / 

6pm to 8pm

Art Studio in Sarasota

Please reregister and will be sent address of art studio.

$40 includes art supplies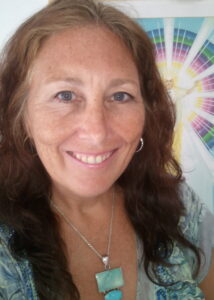 Meet Healer/Teacher/Artist Anna Champagne
Anna Champagne is a Fiber Artist and Color Healer, creating beautiful, healing, hand painted silk scarves and fabrics. She is a certified Transformational Breath Facilitator and Trainer, and draws upon her years of study in the Holistic healing field, with degrees in Textiles and Interior Design. Through A Path of Beauty, she offers products and services for vibrational healing through her silks,  private healing sessions, and classes.  Anna has a gift for assisting others in remembering their innate joy and connection with their Divine self, to live empowered lives of love, peace, beauty and vibrant health.  apathofbeauty.com, annachampagnesilks.com